Oh, Macintosh, you're like a bad boyfriend. You're fun, creative and sexy, but also flighty, undependable and, in the end, a heartbreak. You promise exciting adventures while you run up my credit card before disappearing for days, sometimes weeks. Then you're back, offering a shiny brushed aluminum hand to lead me once again into your increasingly complicated world of useless widgets, treacherous upgrades and oversensitive platforms.
 Why can't I quit you? Here are 10 reasons why I should:
                             1. YOU PROMISE YOU'LL BEHAVE
     My cute little 12-inch Powerbook was a petite slice of paradise. You opened me up to new worlds and encouraged my creative side. Sure, you were pricy and some of your features never worked right (iMovie – I'm looking at you). I was hurt when your dvd drive conked out after 6 months of very light use.   And yes, I was leery after paying a king's ransom for the return of my Imac's data.
    In your defense, I must admit your rival, Mr. PC, has been known to cause pain and suffering as well –  HELPSONG
     I learned my lesson –  a girl needs a backup external hard drive like she needs a backup plan for a canceled Saturday night. I thought I was covered, protected. You made me feel safe and warm. Until your hard drive died ONE MONTH out of warranty and though it felt good to say, "Hey, I don't need no stinkin' data recovery", I couldn't live a single day without you so…
 2. I REWARD YOU FOR YOUR INCOMPETENCE
     Little G4, you were in surgery for so long that it looked like you were a goner. I visited you several times a week but your doctors were having trouble finding your replacement parts. 'Why?', I wondered. 'You're not even 2-years-old!'
     So I bought your big brother, MacBook Pro. This time with the cold comfort of Apple Care.
     Sure, I know I was rewarding your maker for selling me shoddy equipment by purchasing even more. But like all moody gigolos, you demand money just to stick around. And I pay. Gladly. For when you leave, the sun leaves with you.
 3. YOU BARELY ACKNOWLEDGE ME ANYMORE
     Some days are fine. We wake up together with a smile, eager to start our morning over coffee and the online papers. But you often grow distant, cold.
You ignore the deep connection that's developed between us.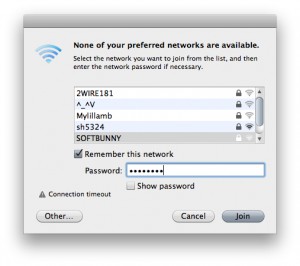 Why won't you acknowledge me? Why do you punish me so?                                    All I've ever done is love you.
 4.  WHAT'S WRONG WITH YOUR KEYBOARD?
            We haven't been together 6 months, yet you grow irritable, deliberately picking fights. I keep you scrupulously clean, I never eat or drink around you. You don't even have to leave the house! Still, your keyboard grows more stubborn and petulant by the day. And choosing the F key to stick the most, when you know my last name begins with it, is just cruel.
5. WHY DO YOU RANDOMLY LOSE COUNT OF MY EMAILS?
                        You scare me sometimes, for your own amusement.

29 messages? Really? Where did the other 50 go? Let's try again:
Now 13?

Now you refuse to count them at all?
Oh, my love. Why do you toy with my emotions like this?
                       You know I have a nervous constitution.
 6.  YOU'VE FORCED ME INTO THE ARMS OF OTHER BROWSERS
     Your endless talk of Safari had me dreaming of unfettered travel to exotic destinations. But you were so slow to deliver you made me distrustful of my server, and we argued because of you. Now I have no choice but to go outside the bundle, for Firefox gives me everything I could ever want; and in half the time.
     7.  WHEN YOU TRY TO IMPROVE, YOU JUST MAKE THINGS WORSE
It's heartwarming when, out of the blue, your boyfriend heads into the kitchen after a long, messy dinner because he's decided to help out. That is until you see the results of his thoughtful gesture. Mac, your software upgrade alerts are like that. It's sweet that you're thinking of me and I do want to trust your advice. But that plate you broke means I don't have a full set of dishes, the water you spilled on the cookbook makes it UNREADABLE and my great-grandmother's spoon that got mangled by the garbage disposal? That was the last piece from her wedding silver.
8. IPOD PEOPLE
   I bought accessories for you -all the things you said you absolutely needed. One, an Ipod Classic, had a nervous breakdown 6 months later. Apple Store 'Geniuses' were stumped so they replaced it. But your oh so smart buddies only gave me a 3 month warranty on the replacement. Apparently Geniuses can't add for not only was I gypped out of a month on the original warranty, I have only 120 days of security in case little I-boy decides to take a swan dive into the dark, roiling sea of insanity.
 9. STOP TOUTING YOUR NEW FEATURES AND FIX THE ONES YOU HAVE
     There's nothing more depressing than seeing your old boyfriend on TV, smugly purring over new apps, widgets and upgrades. While you turn on the charm, tossing off ever more complicated versions of iPhones, iPods and iTunes to every hopeful heart who catches your eye, your real message is iDon't Care. But remember, my love, your A.D.D. isn't only hurting yourself; it's hurting the ones you stick with the broken promises and flimsy interfaces of the apps you left behind and…
    10. OH WAIT! I THINK YOU"RE SKYPING ME!!!!
(58)